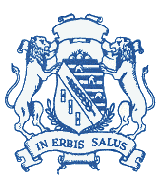 The Ospici family manage the shop since 1948, when the late doctor Teofilo, buy from the previous owner. The backstage, recentely renoved, on project of architect Braschi, melt the oldiest and modern design, where the fitocosmetic and biological food find a place.
You can find moreover a great variety of tea (more than 40); from the black tea of China, India tea, Sri Lanka tea, and some other place of the world, to the aromatic tea, sciented tea, green tea, oolong tea, and finally the rare white chinese tea.

Also you can find agreeable infusion fruit, a large choice of essential oil, mother tan, fluid extact, and at last mono and multi flowers honey. Other stuff are products for the fragrance terapy, for whirlpool, selected liquer and distil of herb, indian incense, integrators in capsule and tablet, juice of fresh plants and a great choice of gift stuff.